Most of the following books are free or 99 cents for only three days. So you better grab them as fast as you can!
CLICK HERE to Join my mailing list to be notified when the next list of free and 99 cent books comes
Share these books on FACEBOOK TWITTER
Haunted by his past. Hunted in the present. Uncertain what is real.
Athson has seen things that aren't there and suffered fits since being tragically orphaned as a child at the hands of trolls and Corgren the wizard. When a strange will mentioning a mysterious bow comes into his possession, he's not sure it's real. But the trolls that soon pursue him are all too real and dangerous. And what's worse, these raiders serve Corgren and his master, the hidden dragon, Magdronu, who are responsible for the destruction of his childhood home. Athson is drawn into a quest for the concealed Bow of Hart by the mystic Withling, Hastra, but Athson isn't always sure what's real and who his enemies are. With Corgren and Magdronu involved, Athson must face not only frequent danger but his grasp on reality and the reasons behind his tragic past.
Belief is a powerful magic.
Valerie Diaz has a power that she can't contain, and it's killing her. Bounced between foster homes and the streets, she only has time to concentrate on staying alive. But a visit from the imaginary friend of her childhood opens a world of possibilities, including a new life half a universe away on a planet that is bursting with magic.
The Society of Imaginary Friends follows Valerie on a journey that straddles two worlds. In order to survive, she must travel many light years away to a realm where anything is possible. On the Globe, imaginary friends come to life, the last of the unicorns rules the realm, and magic seeps from the pores of all the Conjurors who live there. But choosing to embrace her potential will set Valerie on a treacherous course – one filled with true love, adventure and perilous danger.
Winner of Reader's Favorite Five Star Award
"I am Tasio the Trickster and I am here to help you."
Due to 'help' from a mischievous trickster, Eric is stranded in a world where monsters and magic are as common as homework and hotdogs. While he struggles to adjust, he receives an offer to join a mercenary guild. Between training and missions, he's unaware of the forces at work in his life. All of them have a stake in his quest to acquire A Mage's Power.
Enter the hidden world of the fae, the most ancient race on the planet and uncover the inner origins of humanity.
There is an unseen war going on between the Light and the Dark, and seventeen year old Siri Alvarsson holds the fate of the world in her hands. Her whole life has been leading up to this moment — training in martial arts and parkour with her mom, learning the legends of old and traveling from town to town. Now, she's in a new town, she's met a gorgeous guy she'd like to trust, and she's having strange visions.
The pressure is on to choose a side. Both sides need her if they want to win. The futures of humanity, the fae, and the entire planet all depend on Siri. Which side will she choose? Can one girl really save the world alone?
Ellis Logan's new YA Fantasy series, Inner Origins, is action-packed with magic and romance. The books combine fairies, Celtic/Norse mythology, and hollow earth theory to create an adventure you'll never forget.
Being the General for a small kingdom in an ancient world of magic is tough. Even tougher considering that millions of lives count on you to keep them safe. Making matters worse, you're working for your family too. What kind of person could handle that, you ask?
Meet Elvera Antos, an equine Animeleist (animal person), who one day wakes up in her own bed, battered and bruised from what appeared to be a fight she doesn't even remember. Which is strange considering how much she enjoys fighting. Had she been drinking at the time? No; as she will quickly realize, something wasn't quite right.
Caught between the forces that be, It's no place for a human…
B'Lana Paris had only a few simple aspirations. A job, a house…. a life. It can't get any more normal then that. But when a relaxing night at the movies turns deadly, leaving her with a sustained injury, B'Lana learns that her position is much more serious. It might just seal her fate.
Caught in the clash between two aggressive dominions of ancient origin, B'Lana will be forced to decide between death and a slim chance at survival. With the unnatural curse consuming her life force her only chance to survive rests firmly in the hands of the one person she is the most unsure she can trust.
Will B'Lana be able to survive the fatal infection coursing through her blood? Or will a worse fate wait for her behind the vial of offered salvation?
Eclipse of the Warrior, the first of the Interdimensional Saga by J.L Hendricks, is a YA sci-fi romance that will have you turning the pages so fast you'll spin off into another detention. Clean and humors with a hint of paranormal and urban fantasy elements this is a story you don't want to miss!
Brayden dreams for thirty nights, tortured by the vision of a beautiful woman. When Ariel Williams walks into his inn, he sees that she's the one he's been obsessed with in his night time journeys. But Ariel is fleeing an arranged marriage and keeps shyly to herself, until the worst happens and by mistake she casts a spell on a guest. Brayden works with Ariel to help her control her magic but discovers she's a High Witch – one of only three witches in the world with a rare kind of power.
Immediately the two must flee; evil warlock Julius wants to enslave Ariel – mind, heart and body. Julius and his lover the High Witch Nadia will stop at nothing to capture Ariel, and the danger threatens to tear Ariel apart from Brayden. Ariel's only hope is that her love for Brayden and her newly-discovered powers are strong enough to save them.
When the Zombie Apocalypse came to Liam's neighborhood, it came with horsemen's trumpets. Tornado sirens wailed for an hour, as if to ensure everyone knew there was no going back.
Unfortunately, Liam was a fifteen-year-old boy condemned by bad decisions to spend the summer in the city with his 104-year-old religious great grandmother. When Grandma Marty tries to send him on his way to save himself, something deep inside awakens–he chafes at the thought of leaving her to die, and instead sees himself as a hero from one of his zombie books who can accomplish the impossible: rescue her.
As they step out her front door together to face a city filled with scared refugees, desperate law enforcement, a zombie-hunting military, and opportunist criminals and looters, Liam realizes he tied his fate to a woman who can't walk more than ten feet without his help.
When the zombies begin to overshadow all their other problems, Liam comes to appreciate why there are no atheists in foxholes.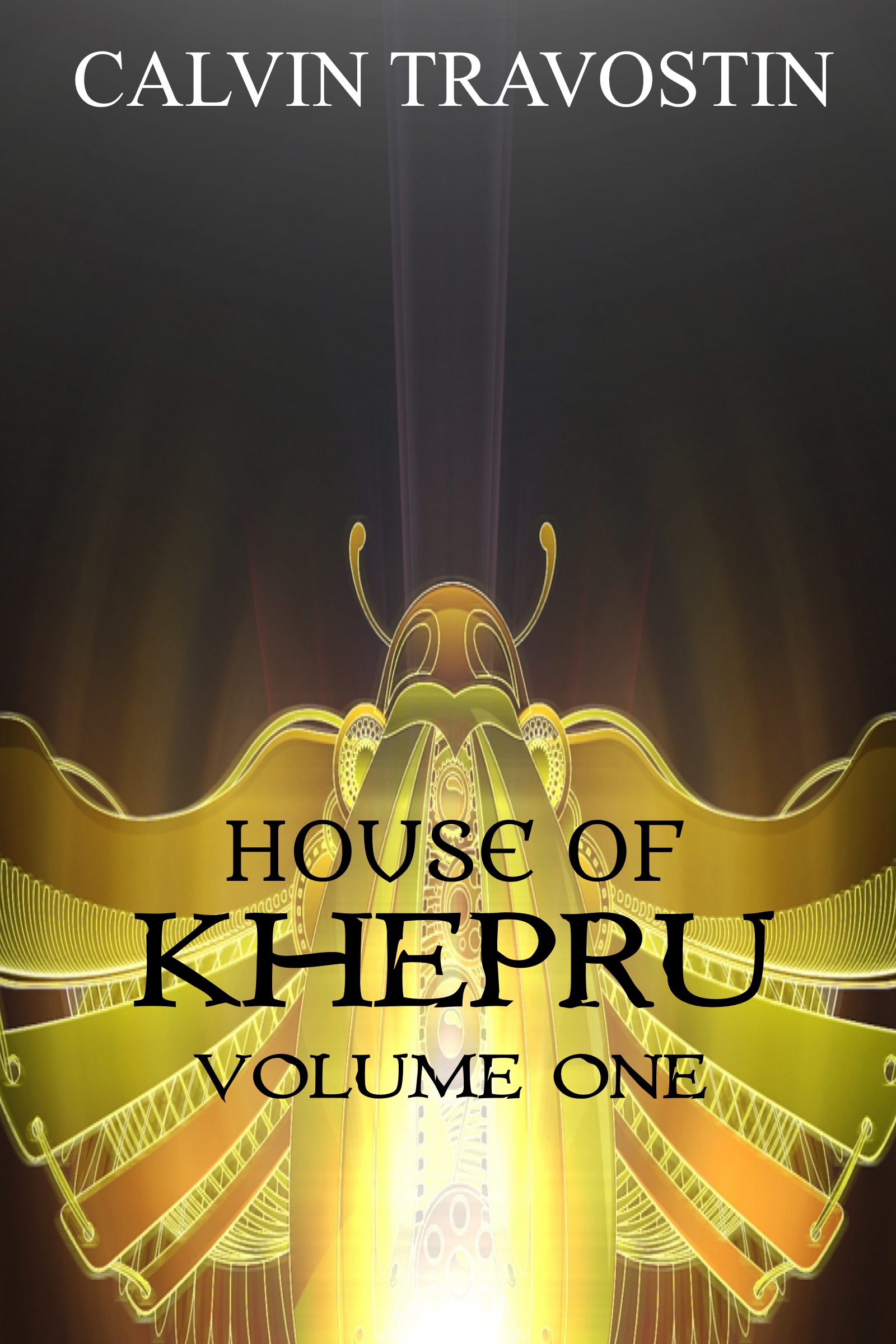 Cayne is starting his first week of college with his best friend Adam. Besides getting his degree, he hopes to move on from Sona, his first love, who unexpectedly died three years ago.
After meeting the cute, but strange Angela, Cayne feels hopeful about the years ahead. Until Angela pulls him into an ancient war he never knew he was part of, and a world of monsters and supernatural powers.
Passing that next exam just became the least of Cayne's worries.
A starship captain.
A military officer.
A rogue AI.
It's been ten years since the end of the EXO war and Captain Abel Cain just wants to be done with it. In the dark places between systems, Abel and Zee – Abel's co-pilot – manage to eke out an existence free from military entanglements. When Echo Shade, the wily daughter of the Fleet Admiral, happens upon Abel's ship – The Kodiak – she brings him the news that forces him to reconsider his involvement.
The EXOs are free again and war is on the horizon. In a race against time, Abel, Zee, and Echo must fight their way free of the EXOs and their minions. The trio must make it back to the Exodus Fleet Naval base before the EXO prime – the leader of the organic machines – can capture Abel and force him to reveal his secrets.
Once a year for the past decade, Nicholas Adams returns to Falledge and leaves a black hellebore on his girlfriend's grave. While fleeing Falledge, he spies a shady man sneaking into the laboratory. Nicholas chases after him and dies for his trouble. A witch brings him back to life, only Nicholas is not the same man. Turns out, magic combined with a black hellebore in his pocket changed him into a kind of a super man.
Julianna Paige, his girlfriend's twin and deputy of Falledge, struggles to solve several murders. Nicholas, and his alter ego the Black Hellebore, helps her, even as she helps him move on and start to truly live again.
Unfortunately, Nicholas wasn't the only one changed in the laboratory explosion, and now a super villain is bent on destroying Falledge, and killing the Black Hellebore. But falling in love might prove more dangerous than any super villain.
Cynings: a kingdom where knights battle and barbarians rage, where a king's whim means the doom of the innocent, and where the most powerful enchantments lie in the most hidden of places.
A young man's tragic loss brings him on a journey of self-discovery with the most unlikely of guides: his scheming, wandering, spell-casting tomcat. A young woman's fight for survival leads her to a position of both strength and danger, with a powerful and secretive ally whose most valued possession is his unspoken name. A simple family, put into grave danger by a mad king's thwarted lust, takes refuge in a forest filled with power of unimaginable danger or unexpected salvation.
Drawing from a rich history of myth and folklore, these stories pit their heroes struggling against fate in a hunt for belonging, certainty, and survival.
Corgren makes a living as a prize knife-fighter in the rough fighting rings along the Hart river. When a mysterious stranger offers him power to gain revenge on his enemies for his service, Corgren dismisses it as a con. But when the stakes are high against an opponent as skilled as himself, will Corgren accept offer?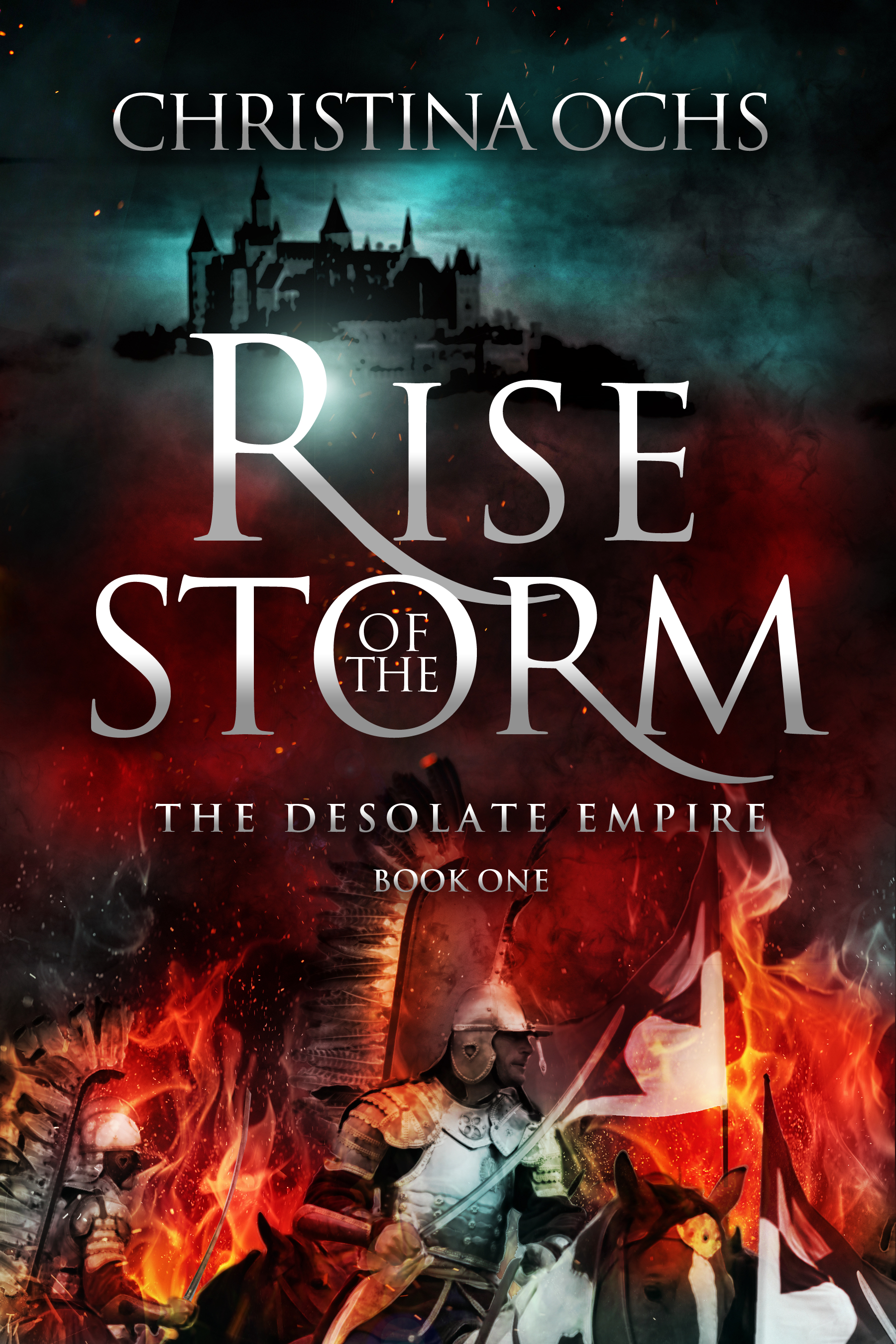 When a renegade priest prophesies an imminent apocalypse, a conflict is sparked which will tip a continent into war.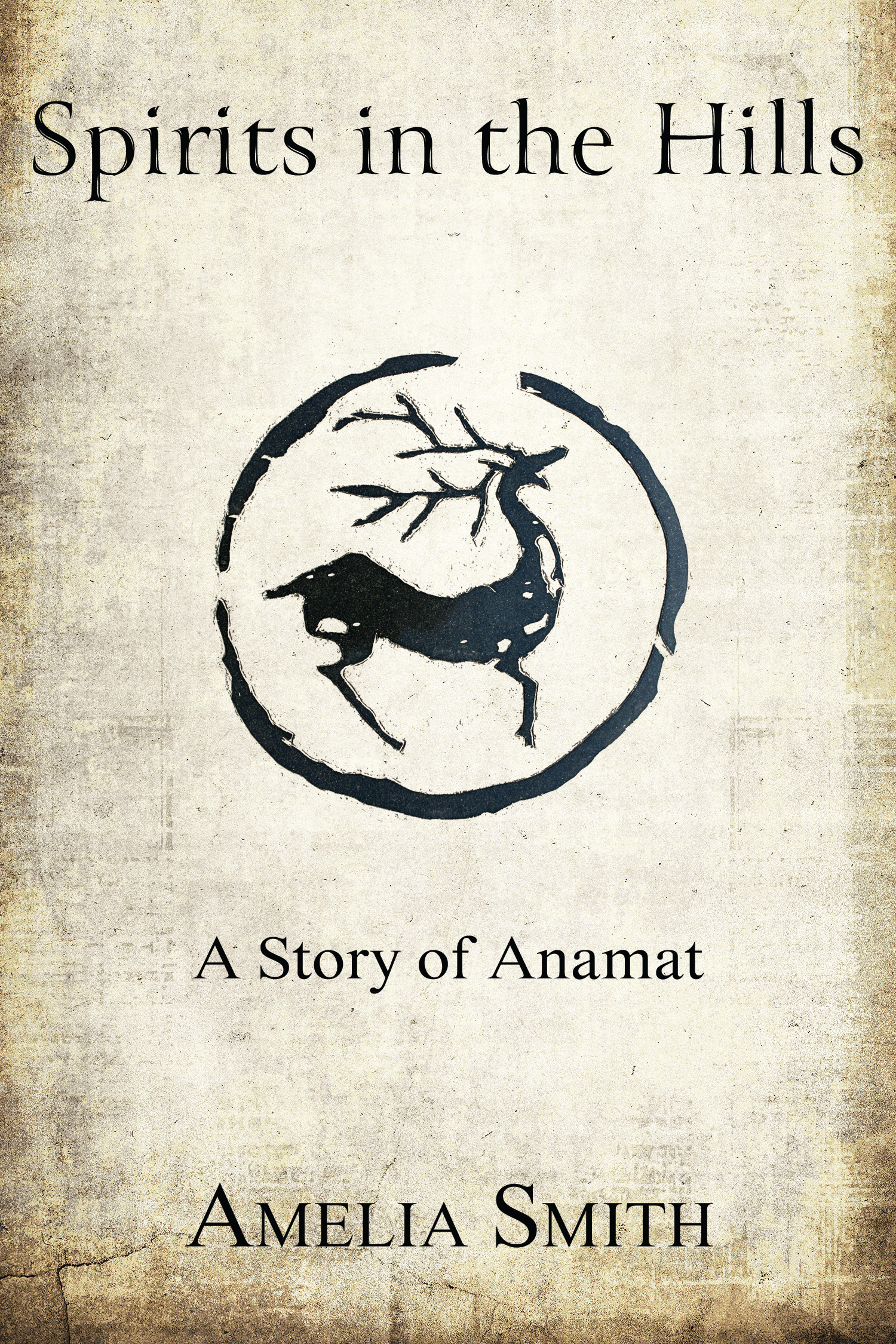 Sovara is part of a secret society dedicated to defending the dragons, the life force of the land. One night, she overhears foreigners plotting to raid one of the dragons' gates, close the home village she left decades before. Only Sovara, her least-amiable brother-in-arms, and one green apprentice can set out right away. They're a scouting party set to battle a merchant army.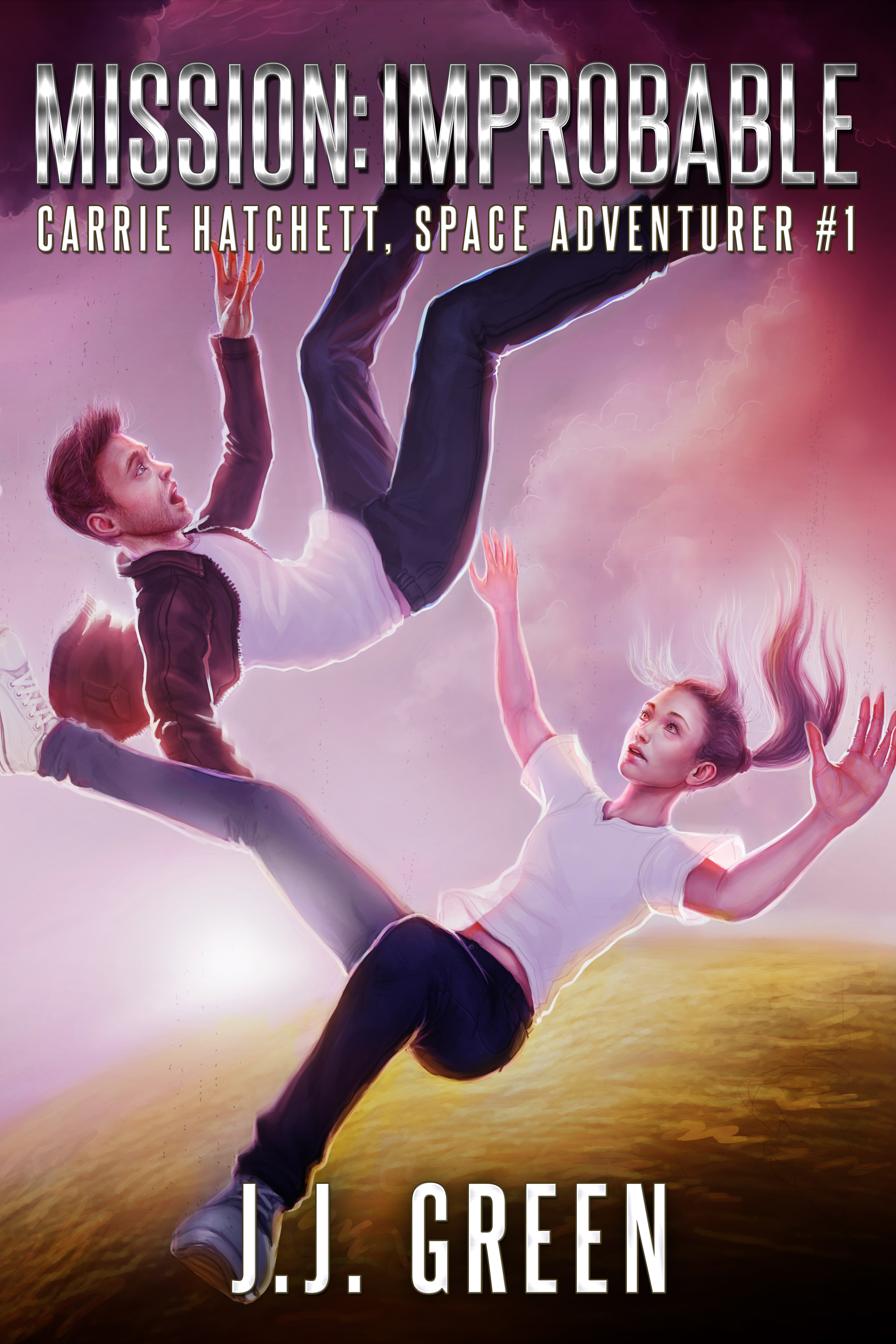 In the deepest reaches of the galaxy there are places and beings that aren't impossible, just very, very improbable. Encountering a terrifying insectoid alien sets low-achieving daydreamer Carrie Hatchett on the path to a fast-paced, light-hearted space adventure that tests her concentration, fighting abilities and deduction skills.                                                   
"Lameey Brox is the pilot of the Flyer, better know to the masses as the Drabird. Barely more than a kid, Lameey needs to keep the royal lot airborn this time… But maybe he has signed up for more than what meets the eye. Much, much more."
CLICK HERE to Join my mailing list to be notified when the next list of free and 99 cent books comes and also get "The Drabird" for FREE!
Share these books on FACEBOOK TWITTER