Interesting and encouraging!
Wyrdwend
Harry Potter writer shares publishers' brush-offs for first Robert Galbraith novel in attempt to to inspire other authors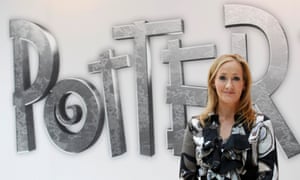 The Harry Potter author JK Rowling has shared some withering rebuffs publishers sent to her alter ego Robert Galbraith, in an effort to comfort aspiring authors.
Rowling posted the rejection letters on Twitter after a request from a fan. They related to The Cuckoo's Calling, her first novel as Galbraith. But Rowling also saw Harry Potter turned down several times before the boy wizard became one of the greatest phenomena in children's literature, with sales of more than 400m copies worldwide.
Asked how she kept motivated, she tweeted: "I had nothing…
View original post 512 more words